I love a good challenge. I was asked recently what my top ten favorite songs of all time were. Sounds easy enough, right? I got five, after that I had to really sit back and think. I was immediately challenged to come up with five more. It's harder than you might think.
What, after all, constitutes a favorite? Is it a song we, a) play on repeat for three weeks straight, b) a song that reminds us of some memorable moment in our lives, or c) is it a song to which we simply know all the words?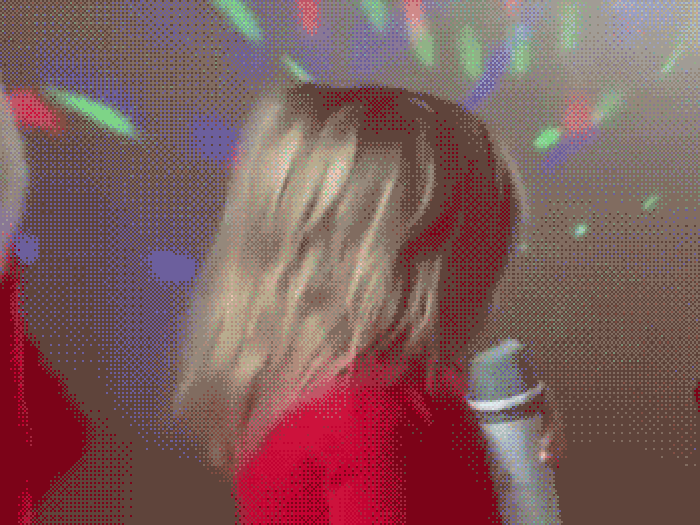 For me, it's a little from columns a, b and c. In sitting and thinking about what my favorite songs of ALL TIME might be, it became obvious that this list was going to be a personal one. Something nobody else could come up with. After all, I have over 15,000 songs in my iTunes library and I listen to music all the time. Some songs have been favorites for a very long time.
All of the songs on MY list have been in rotation since the first time I stumbled upon them. That, then, became my criteria. The reasons are varied. Some from column a, some from column b, some from column c, some a combination – all making appearances on just about every music mix I assemble. This list will no doubt confuse some. I admit to being more than a little surprised by the results, myself…
Miracles – Jefferson Starship
This song always makes me want to slow dance with somebody special. Slow and sexy. The somebodies have changed over time, but the feeling still remains anytime I hear it. Soaring vocals, and that saxaphone! Ain't nuthin' better, ain't nuthin' better…
Love Hurts – Nazareth
Yes, I know it's a cover of a cover, but what the Everly Brothers and Roy Orbison made sweet and sentimental, Dan McCafferty made soulful, capturing the true brutality of love with so much emotion one can almost feel the heartbreak.
Old Souls – Jessica Harper
A throwaway song from the soundtrack to one of the most underated rock fantasies of all time, The Phantom Of The Paradise, this is the ballad that first awakened me to the idea of enduring love that transcends mortality. I was young. It was cathartic.
The Way We Were – Barbra Streisand
Shut up. I am definitely NOT what you would call a Streisand fan, but this song has always kicked me right in the feels. C'mon, who hasn't stumbled onto a cache of forgotten pics and thought, "look how happy we were… I wonder if she got fat?"
The Dance – Garth Brooks
Now, I am not at all what one could call a country western fan, but this song is another that spoke directly to me when it was released in the spring of 1989 and still continues to have relevance 30 years later. Because every dance counts.
Under Pressure – David Bowie & Queen
Living legends at their peak, blending styles so seamlessly, it's almost like destiny demanded it. That's how I felt then and it's the same way I feel now. Bohemian Rhapsody is a cool sing-along, but Under Pressure dares us NOT to sing along.
Stars – Namoli Brennet
Chances are good you've never even heard of Namoli. An incredible human being with the soul of a balladeer, she is a musician worth searching out. This song in particular has brought me much needed perspective, on more than one occasion.
Cruisin' – Smokey Robinson
When that song first hit the airwaves, I was freshly graduated from high school, preparing to move away from home forever, and the world was my oyster. It was the ultimate freedom song at that moment, and apparently I embraced it body and soul.
Little Red Corvette – Prince
That outfit. Those heels. That dance. The leer… The video for this one made me fall in love with that glamtacular bitch. I've never regretted the decision. Who knew that somebody singing about a car could make my loins quiver? Every. Single. Time.
And my number one favorite song of all time:
Landslide – Fleetwood Mac
I think I cried the very first time I really listened to the words. Stevie was singing it directly to me. Revealing secrets I would never quite understand until decades later. I felt it then, I feel it even more now. She's still singing it directly to me.
I have to give a shout out to my first honorable mention, for reasons that will soon become clear:
I Want To Make It With You – Bread
Picture it: White Sands, New Mexico under a full moon. The sand is blue for miles around and the blanket below us is warm. This song drifts up from the car parked below the dune, while the breeze caresses our naked bodies. Magic is made…
You may have noticed that there's nothing on this list under 20 years old. That's not because I don't like new music. On the contrary, I love discovering new music and am always thrilled when I find something I really like.
I think, for me, becoming a favorite is something that requires aging, like a fine wine. Some songs start out fizzy, only to go flat over time. Some are just guilty pleasures, that bring a smile whenever they're heard, like spiced wine on a cold December night. Favorites, on the other hand, have longevity and never lose their meaning. Or their fizz.
There are always honorable mentions, but rather than create another list, I'll just leave it with a few recommendations that are relatively new. Adele's When We Were Young still sends me. Believe, by Staind is a personal anthem. And, if you haven't yet, give these a listen: the bouncy anthem Natural by Imagine Dragons, off Origins; the trouser-tightening titular song off Her, by Ivy Levan; the heartwrenching You Say, by Lauren Daigle; and finally, Electrees by Jean-Michel Jarre, off the excellent Electronica 2: The Heart Of Noise.
That was fun! I liked this challenge. Thank you, Leslie, for asking. Next?